If there's one thing about Hawaii that I love, it's the shave ice!
I've tried shave ice all over the islands and can definitely say that Ululani's Hawaiian Shave Ice (all locations) is among the best.
You can't go wrong at Ululani's.
On Maui, you can pick from several locations. Today, I'll simply review the location in Lahaina on the west shore of Maui. This location is busy year-round and is located in a bit of a tourist trap.
There's a line almost all day long, but it's always worth it!
Ululani's has locations on all of the islands and is one of the best for shave ice in the area.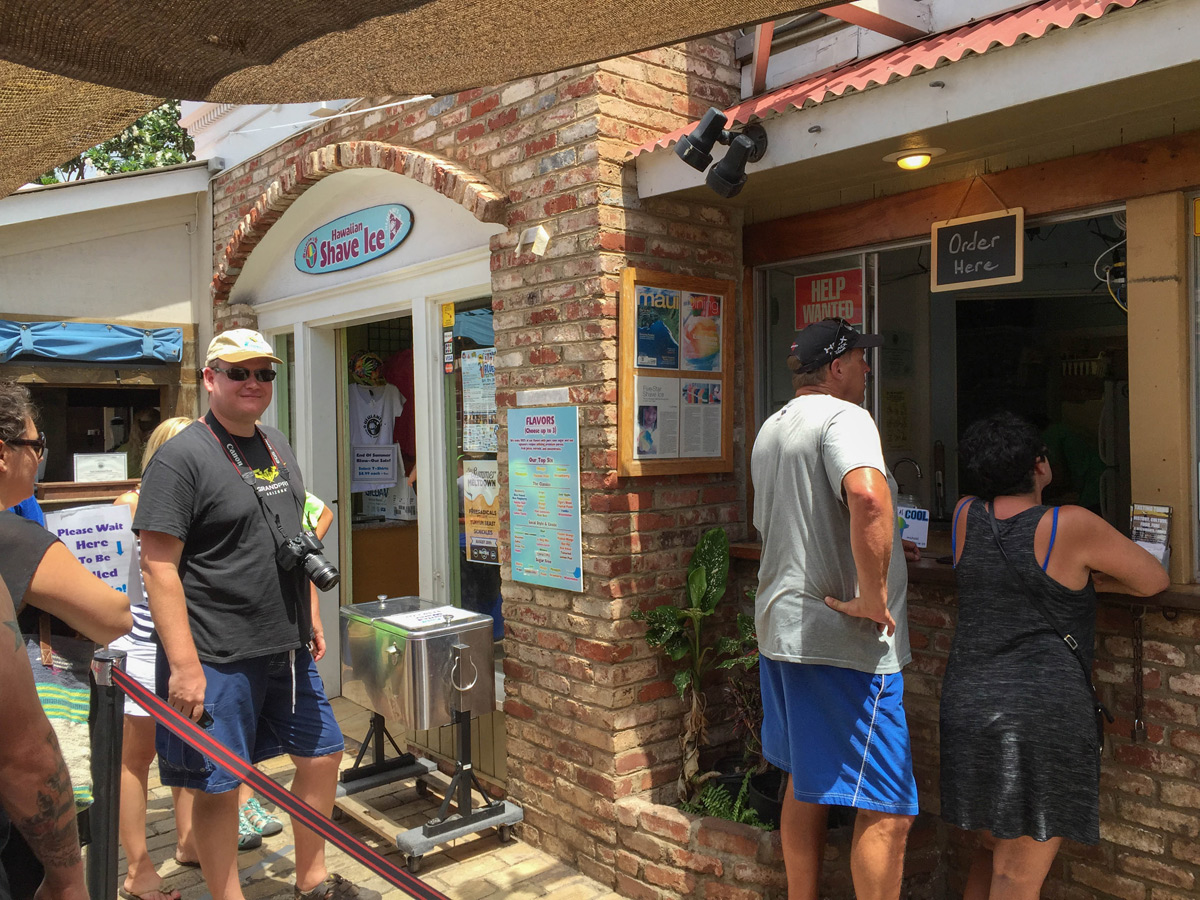 I'll tell you what the big difference is between shave ice places: The amount of flavors, and the ice density. Some shave ice places don't grind the ice shavings into fine particles, but Ululani's does. And, they load up on the flavors! They won't skimp and you'll get your money's worth at Ululani's.
Now, a couple of tips: Try some of the unique flavors! Some of my favorites are mango, passion fruit, blood orange, lime, and grape. There's so many cool combinations to choose from, that it never gets boring. It's always best with ice cream on the bottom: and the best flavor is the macadamia nut.
Getting there
Ululuani's has several locations on Maui, but this particular location is on Front Street in Lahaina.
819 Front St.
Lahaina, HI 96761
Phone: (360) 606-2745